Article
Three National Team Athletes to be Featured on the Canadian Ruck Podcast
December 19, 2020Eric Furtado Rodrigues, Mike Whitehead and Patrice Dagenais to feature in 4-Part Series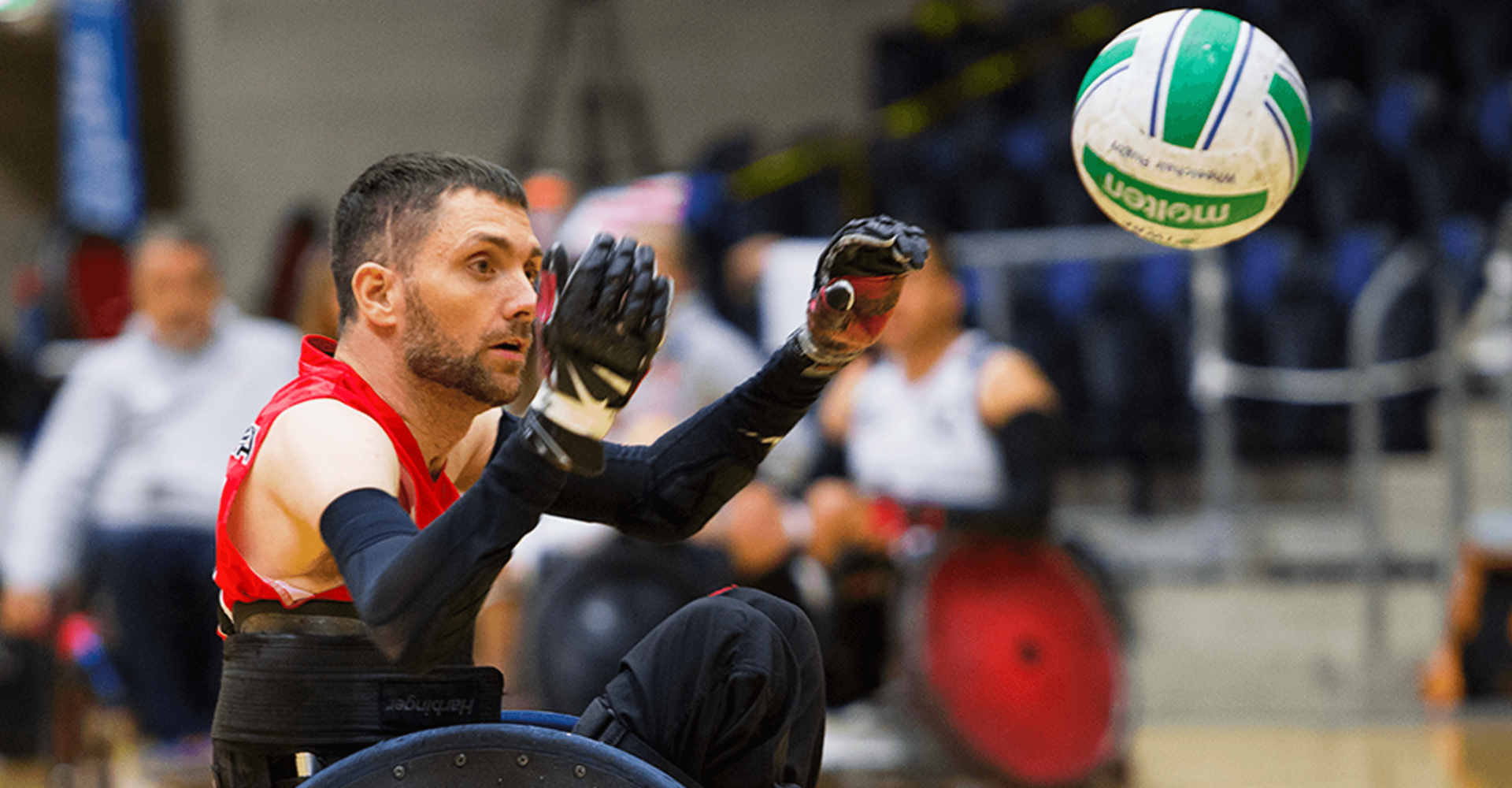 National wheelchair rugby team members Eric Furtado-Rodrigues, Mike Whitehead and Patrice Dagenais are set to appear as guests on The Canadian Ruck, a podcast hosted by Jamie Gray that delves into all things rugby in Canada.
The athletes will appear in a four-part series, with the first episode set to air on podcast platforms, including iTunes, Spotify and YouTube, on Saturday, December 12.
The first episode will focus on Eric Furtado-Rodrigues, in which he'll discuss how he began playing the sport, his experience representing Canada in international competition and life outside of sport. The second and third episodes will focus on Mike Whitehead and Patrice Dagenais, respectively, and look at their wheelchair rugby journeys. The fourth and final episode, will feature all three athletes together with host Jamie Gray, as they watch and provide commentary on a classic wheelchair rugby match.
Episode #1 – Eric Furtado-Rodrigues
Episode #2 – Mike Whitehead
Episode #3 – Patrice Dagenais
Episode #4 – Wheelchair Rugby Watch along
ABOUT THE CANADIAN RUCK
The Canadian Ruck is hosted by Jamie Gray of Rothesay, NB, Canada Jamie coaches the high school boys rugby team at Rothesay Netherwood School. Jamie started the podcast as a way to tell rugby stories, of how players made it to the top of their profession. The intent is primarily on Canadian content, but will also feature some international stars.
To learn more about The Canadian Ruck and listen to previous episodes, visit www.thecanadianruck.weebly.com
ABOUT WHEELCHAIR RUGBY CANADA
Wheelchair Rugby Canada is the national governing body for the Canadian Heritage Sport of wheelchair rugby. Wheelchair Rugby Canada strives to be a world-leader in wheelchair rugby, a respected advocate for wheelchair athletes and a visionary organization committed to excellence in programs from recruitment to retirement.
FOR MORE INFORMATION, PLEASE CONTACT:
Ben Parker-Jones
Communications and Marketing Coordinator
Wheelchair Rugby Canada
Tel: 613-523-0004
Email: ben@wheelchairrugby.ca